The MESA Bammental GmbH was formed in May 2009 from the companies Ebinger and Hofmann GmbH and the Steinbächer E-Automation. This brought together five experienced specialists from the fields of special machine construction, electrical engineering, control technology, automation and aluminum profile technology.
The goal of the MESA Bammental GmbH is a healthy growth with the aim to recognize and exploit new market opportunities as soon as possible. This includes gaining new customers and use cases as well as maintaining customer satisfaction and increasing it, taking into account the technical and economic possibilities.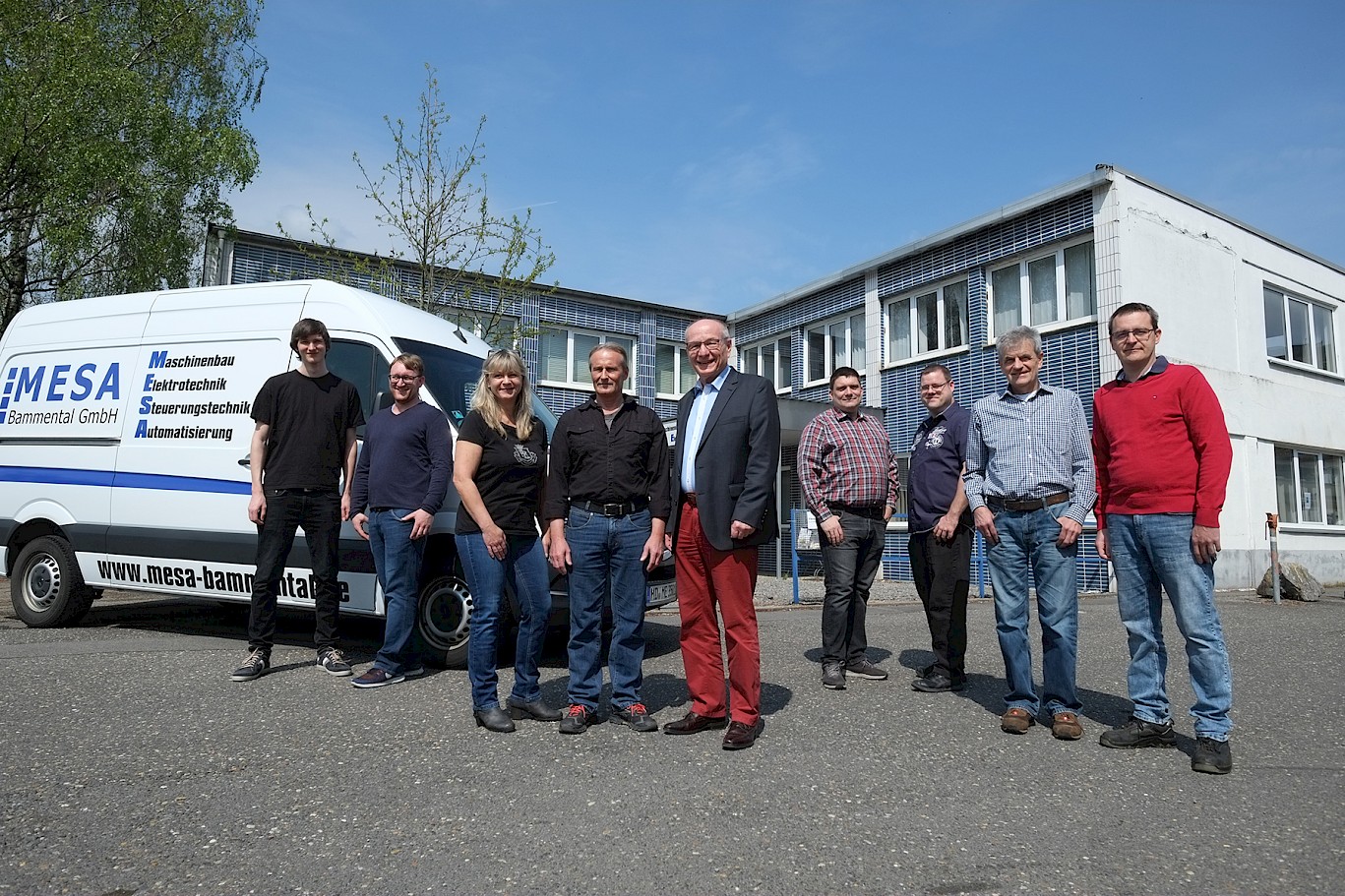 The basis for achieving this goal is provided by our experienced and competent employees whose knowledge is reviewed and improved through ongoing training. Combined with our modern and technically sound infrastructure, as well as good and future-oriented materials from reliable suppliers, we can inspire our customers for years with our passion for innovative technical solutions.
Examples from our product range are:
Manufacturing equipment for the automotive supply industry
Special solutions for testing machines and testing equipment
Mounting devices for power plant pumps, stranding machines or packaging machines
Special constructions with the MayTec aluminum program
Planning and Installations in Hazardous Areas (ATEX)
The close contact with our existing customers and suppliers is always in focus here. As well as the adherence to the concluded contracts in compliance with the relevant laws, regulations and standards. We have adapted our quality assurance system to the requirements of the international quality standard DIN EN ISO 9001 and documented our processes and procedures in a handbook.
In doing so, we included the areas of environmental protection and occupational safety. The instructions and forms of the manual are binding for all employees. Sustainability has been an integral part of our corporate policy from the beginning. It is reflected not only in our daily work, but is considered an important factor in order to be successful in the long term.